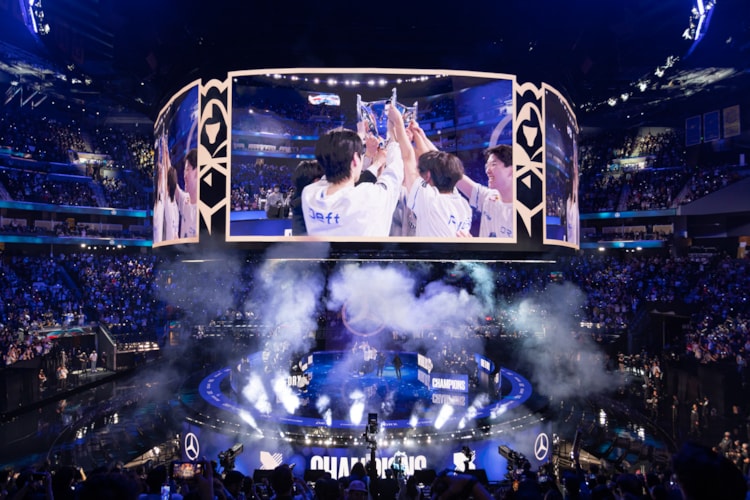 Riot Games earned its fourth all-time Sports Emmy win for its broadcast of the epic Worlds 2022 Final between T1 and DRX, on May 22, 2023 during the 44th Sports Emmy Awards in New York City.
Worlds 2022 was one of two Riot Games' Esports productions earning a nomination in the Outstanding Esports Championship Coverage category from the National Academy of the Television Arts & Sciences. The VCT Champions 2022 Grand Final between OpTic and LOUD earned VALORANT its first-ever Sports Emmy nomination.
Riot Games' production of the League of Legends World Championship has earned a nomination in this category every year since it was first offered in 2020, winning three times. Prior to 2020, Riot earned its first Sports Emmy honor in 2018 in the Live Graphic Design category.

To watch the 44th Annual Sports Emmy Awards, click here.